Protozoa Eat Me
Or This Kind of Thing Doesn't Happen Around Here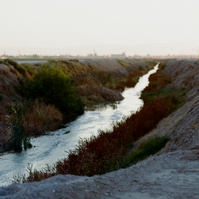 EXT. CIUDAD PLAZA - DAY

A deserted archway stands frozen-still. White sunlight enters at an acute angle, its trajectory etched onto the arches' intrados. (Think de Chirico's Enigma of a day.)
A bike peeks at the far end corner. The guy riding it stands upright. He weaves in and out of the pillars. The plaza hums.
OSCAR (V.O.)

There is no place in the Southwest where intelligent effort will win more independence and satisfaction in return than in the valley...
The valley boasts a long growing season and the possibility of making every day in the year a day of productive labor. The dry air is full of health. Nature helps and does not hinder. This is not a theory but a fact.
TRACKING/MONTAGE:
The windows are embalmed in dust. Residual glue from old decals chart the comings and goings of businesses.
Fire debris covers the floor of an empty lot.

A heavyset man sits under an oak tree that dwarfs him. He is perfectly motionless.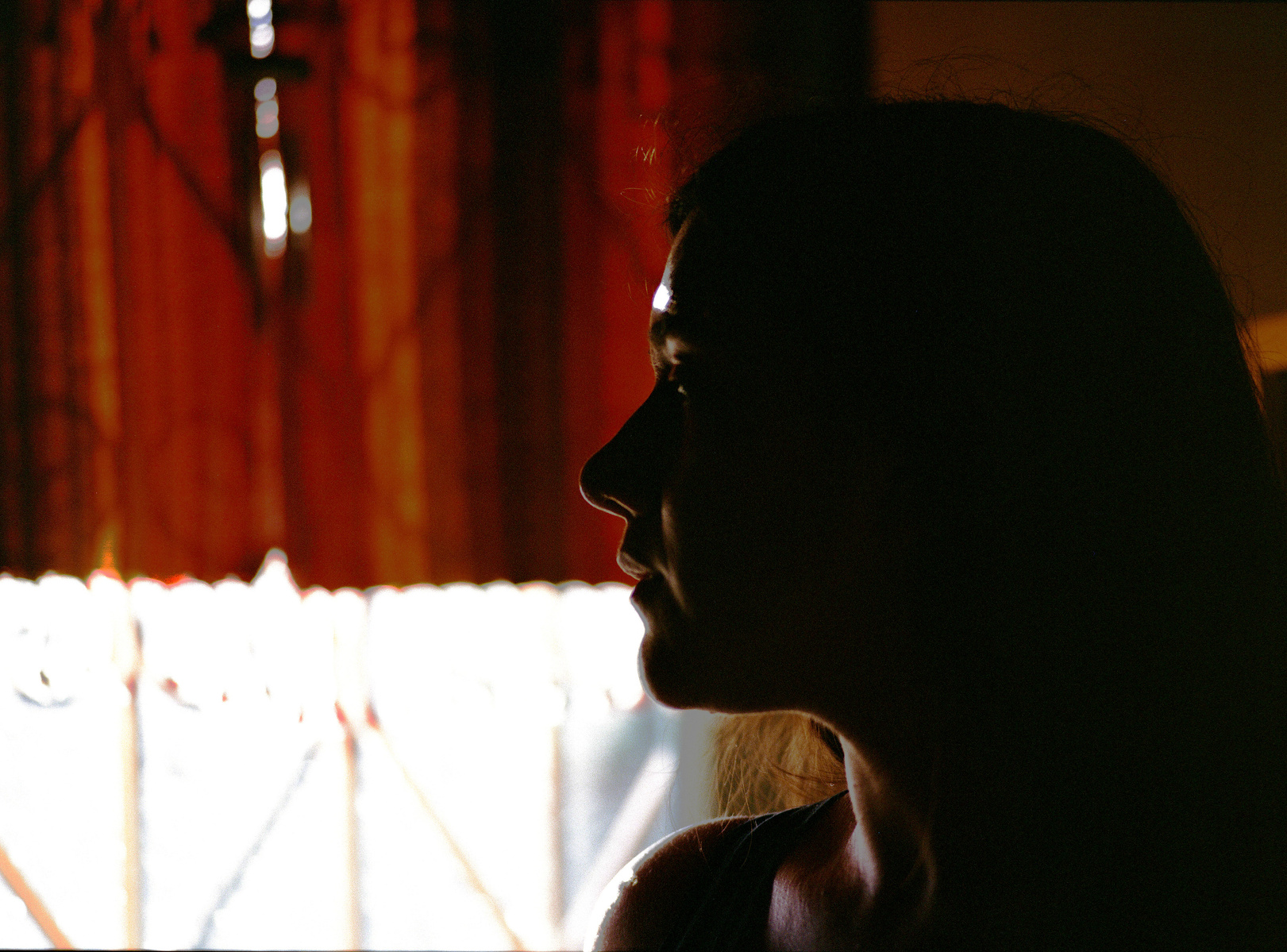 INT. BAR - EVENING
BARMAN
You've seen the green dodge at Tony's? That car's been sitting there, now, seven years. Lazy motherfucker never got himself to fix it up.
OSCAR
You know the corner where Dogwood runs into 31?

LADY
Right by where Yuriel sells oranges out of his truck?


OSCAR
That's the one.
(pause)
The large palm that's been there forever is gone. Since Yesterday.
LADY
Must've been a hell of a job.
Oscar lifts his chin slightly, listening.


LADY (CONT'D)

It's hard to make something like that go away. Growing up, we used to have this big oak in the yard. Took three grown men and myself to chop it off.

OSCAR
It was tall.
BARMAN
Everybody gotta do what they gotta do.


LADY
It stood so close to the house. Could have totally cut right through the roof. But we made sure nothing broke. Not one shingle.
BARMAN
That's what I call work.
LADY
The trunk made a nice game board. That's where I first learned to gamble.
BARMAN
(cackles)
Oh, it's good fun.


INT. PALM SPRINGS AIRPORT - DAY
IRA, 35, a fast-walker, steps out of the dark corner along with the outgoing traffic. A light-filled landscape unfurls behind the glass facade: Palms lining up the parking lot wave their fronds. Sky is impeccably clean.
Ira wipes fresh beads of sweat off her nape as she ties her hair up. She decides to lose the sweater.


ZOE

Welcome to Mojave. Zoe.
(shakes hand)
I'm the point of contact for the US facilities.
Zoe glimpses at her flushed cheeks.
ZOE

Hope you're good with heat. It's going to be like this for a while.
IRA

I'll be fine. I can adapt.
(smiles)

Can't wait to see the colony.
ZOE
Shall we?
Glass door splits down the middle. Zoe motions at the black Mercedes at the pickup lane.
ZOE
Since you're only here for a minute, you'll be staying at our guest house. It's no FLW house,
(opens door, for Ira)
but it's comfy.
INT. LAB - DAY
A wafer thin substrate is placed under the barrel lens. Ira gently edges it towards the center.
Under the microscope: image sharpens. Ira can see everything, down to the vulgar details. Protozoa slithers away. Ira pursues.
Protozoa has no eyes, but she has a peculiar feeling that they are standing "face to face."
INT. LAB - DAY
Biomining reactors (BMR) are organized in a two by four grid. Ira brings one substrate sample close to the next, comparing their saturation levels. One labeled M2-4009 has a marked magenta hue. The corresponding cell on the excel sheet turns green when Ira inputs this data. It passed the threshold for viability.
On the screen: a glossy cylinder, upright and dead silent, awaits the signal. A female broadcaster, in a silky voice, walks the team through the pre-launch procedure in real time.


Finally, the vessel dives into the dark. Thick smoke veil the launchpad. Up in the sky, the vessel's blazing tail has turned into a faint astral glimmer.
Ira watches nervously. The vessel pierces through one atmospheric layer after another. But on her screen, it looks like it's just hovering, somewhere ambiguous.
EXT. ALGODONES DUNES - SUNDOWN

Sand dunes undulate under an orange sky. Oscar jumps on the truck bed and rummages through the cooler. Oscar and Ira sit side by side on the tailgate, beer in hand.
OSCAR
You don't know anybody here yet?
IRA
Just people at the lab. And Zoe. I'm staying at her guest house.
OSCAR
Is she your buddy?
IRA
She's a liaison, head of communications.
(clarifies)
I just met her.
OSCAR

Then why are you staying with her?
IRA
It's an arrangement. She owns the house but doesn't live there.
OSCAR
Oh, I see.
(pause)
Where's your people at?
Ira stares back, waiting for him to elaborate.
IRA
They're all over the place. I move around a lot, you know, for work.
OSCAR
(takes a sip)
Like, you're in the army.
IRA
Kind of, yeah.


OSCAR (O.S.)

The tiny guys you were talking about earlier, how tiny are they?
IRA (O.S.)
They can't see us as much as we can't see them. That's how tiny.
OSCAR (O.S.)
And where do they go?


IRA
They are shipped to Mars. Once transplanted, they eat the crust. What's left is the rare earth minerals that we import back to earth. They are miners, like you.
OSCAR

(amused)
Oh, like me.


IRA (O.S.)
They are like us in many ways. They wrap around prey like we put food in our mouths. They fuse like we fuck. They swim like we walk. They pop like we beep---
(smiles)
It's called lysis. They tear at the seams and spill their guts all over themselves. Like how people shit themselves when they pass away.


Ira sits on top of Oscar. Oscar closes his eyes. He presses her down, causing both to sink. His shoulder peaks like a ship's prow. She grabs on.
MATCH DISSOLVE TO:
A ciliate, engulfed by an amoeba, wiggles violently.
ZOOM OUT (CONTINUOUS):
-The amoeba and the ciliate are now one big blob. They shrink to pinprick on a piece of basalt.
-The basalt shrinks. It's one of a million pieces making up the variegated mosaic.
-Ira and Oscar, wrestling, are the largest piece.